Furniture store management software
Furniture store management software
Furniture store management software has a lot of useful features such as maximum support for goods management as well as sales, billing support. In accordance with the needs of furniture business, effective control and payment of multiple installments, through the furniture store management software you can capture the situation as well as the exact number of orders as well as The most suitable shipping plan.
The main functions of furniture store management software
– Goods management
The grouping function makes it easy for managers to track their furniture stores through the characteristics of the furniture, pricing information, goods are fully listed and stored in the software system. manage.
– Revenue management
Revenue is strictly managed by time such as day, month, and real time. All figures are shown in detail, specifically through revenue reports.
– Debt control
Furniture store management software with strict management and details of customer debts and supplier debts, thereby quickly sending debt notices to customers and suppliers.
– Analyze data with flexible reports
More simple to perform data analysis with flexible reporting, this will help businesses more confident when making decisions.
Daily report: Helping you grasp the business situation of the business.
– Store manager
Helping furniture, kitchen cabinet owners manage operational information, reduce loss and fraud, and better manage employees:
Check activities through transactions: Purchase, Sales, Exchange or return … reduce losses.
Ensure employees work seriously and effectively even in the absence of a manager at the store.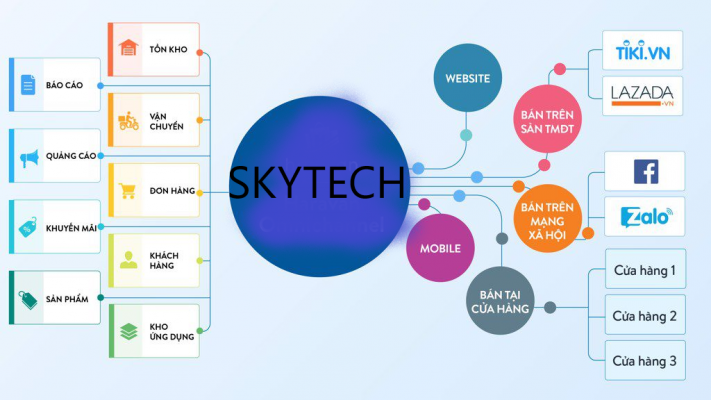 Benefits when designing furniture store management software
+ Simple, easy to use
Most of the retail shops in Vietnam operate in small and medium scale, the level of access to technology is not really high. So very afraid of putting software into operation.
+ Quick sales
The fast sales process is a special thing that furniture store management software will bring you.
+ Report daily revenue
Instead of spending a few hours every night doing inventory, adding books to calculate revenue, now. When using business software, you don't need to do that anymore.
2. Special feature of furniture store management software
– Dynamic
Customize the operation on the system according to the business characteristics of the operating field. Easy to manipulate, upgrade and edit product information. Customizable reports, support two-way communication with excel and access.
– Speed accuracy
All operations are performed quickly through the intelligent programming software system.
– Ease of use and convenience
Friendly interface, easy to use even for those who have never been in contact with the software.
See more : Software design services
Contact now Skytech today for the best deals..