DESIGN WEBSITE CHEAP PRICE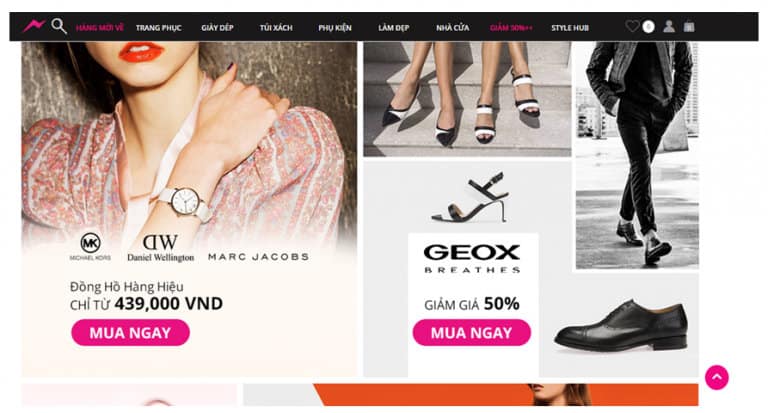 DESIGN WEBSITE CHEAP PRICE
Currently on the market there are many providers of cheap website design services, but not all are professional. Designing a sales website is only the first step for a series of jobs behind, so consider carefully choosing a professional, experienced sales website design unit because they will be your long-term companion. That is long.
With the sales website, we often encounter the following two basic types
Professional sales website: The website is designed and optimized according to international standards, researched from technical & marketing experts to help the website increase its sales ability. Professional sales websites require harmony, originality in design as well as complete technical features, keeping up with new technology trends. Owning such a sales website design will help you ensure a convenient purchase process, bringing the best experience to customers. And most importantly, it will increase your website rankings.
Cheap website sales: You will meet many of these advertisements across the search engines. These are websites designed to bring the cheapest price possible for customers. However, if you use this service, you may encounter 2 cases: Pay more for each new feature of the website.
Benefits of designing cheap sales website
Update information products, services fastest, most detailed to customers
Save on the cost of setting up and maintaining your store through designing a cheap sales website
Connect to buy and sell wherever you are
Enhance scaling operations for your store
Sell ​​professionally without any time or space restrictions
Website sales help measure, check the quality of business better
Save time
Double or triple your revenue if you have a professional sales website
Reach the right people who need the services and products you have
You want your products and services to be easily searched and accessible by a large number of potential customers and new customers?
Want to increase sales without increasing costs?
Customers who are not aware of your brand or have difficulty with an extremely complex and unfriendly search engine website system?
You do not have a website or you have built a sales website but it did not bring the desired effect?
You spend money and time, effort but have not found an effective solution for you to concretize investment into profit?
Necessary modules of an online sales website
1. Company introduction module
2. Module to introduce products and services
3. Customer partner module
4. Product management module
5. Cart module
6. New product module
7. Module utility, poll
8. Search module
9. Advertising module
10. Contact module
SKYTECH TECHNOLOGY DEVELOPMENT CO. LTD
Address: Lot 43, P3.10, Hoa Binh 4 Street, Hoa Quy Ward, Ngu Hanh Son Dist. Danang
Representative office: 320 Street 2/9, P. Hòa Cường Bắc, Q. Hải Châu, TP. Danang
Phone: 0941.300.639 – 0902.401.024.
Email: sales@skytechkey.com
Facebook: https://www.facebook.com/SkyTechKey.Web.PhanMem.Camera.BenReDep/
Instagram: https://www.instagram.com/skytechkey/
Twitter: https://twitter.com/SkyTechDaNang
See more : dịch vụ thiết kế website
Contact now Skytech today for the best deals..