5 basic mistakes in building and developing the Website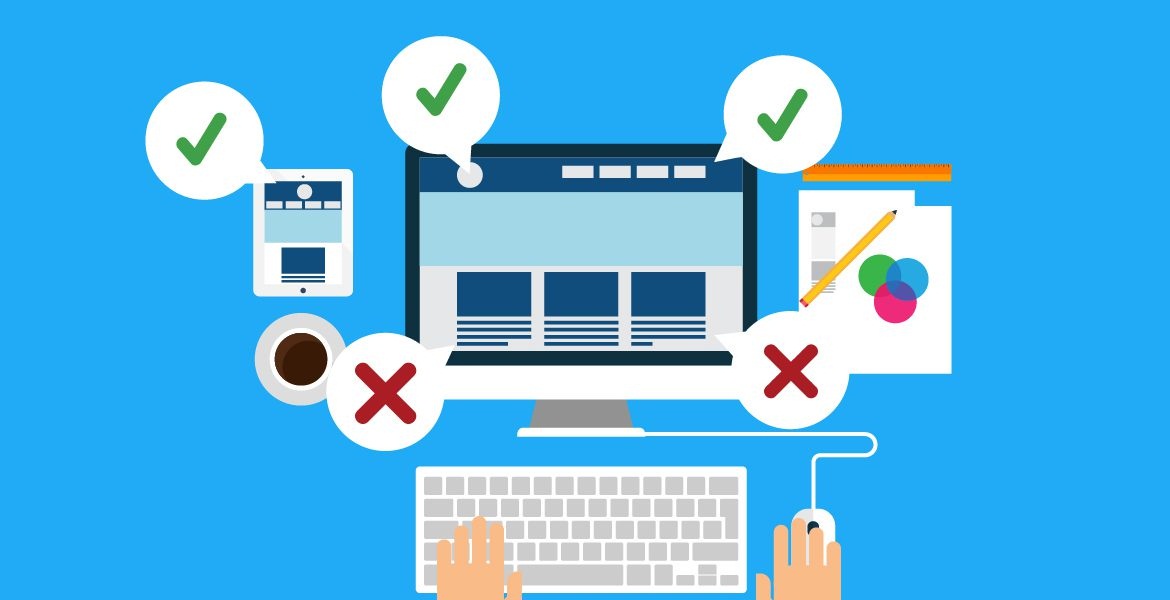 Website construction and development
From the continuous development of information technology in general and the Internet in particular. Website brings you a significant source of profits and revenue. Besides, the development and expansion of brands for businesses. However, in the process of building and developing the Website you may encounter very basic errors but have serious consequences that can affect the revenue as well as the brand of your business, discredit the business. in the eyes of customers.
1. Website with unclear structure (building and developing Website)
The structure of a website is extremely important. It is like a map leading customers to your store. Imagine when you step into a mall, you want to search to buy a product you need. If a website has a clear structure, it is like a neatly organized stall, with instructions and neatly arranged, you can easily find the item you need. On the other hand, if your Web has an unclear structure, it will look like you are messing up everything in a while. Customers looking for the products they need will take a long time.
2. Pay attention to the page loading speed when designing cheap sales web
Even if you design a website with a low cost, the basic thing is that the page loading speed should be invested carefully. Users in general and even to search engines prefer websites with fast loading speed. It is important that the page size is as small as possible but still optimal. Before uploading a page, it's important to carefully review elements such as images, buttons, and text. Page load speed is also one of the factors affecting website rankings on search engines. (Website development and development)
Consider that mobile web browsers often rely on weaker sources and connections than desktop / laptop browsers. Ideal page load speed is under 3s.
3. Many spelling mistakes in Website
The error in the Website sometimes is not really from the design or construction of the website. It could be from people making and updating content. However, the consequences that it creates are also extremely serious. It is even serious to let customers think that your business is sloppy, disrespectful to customers. This affects the reputation and accuracy of the information that your business Website provides. To avoid very small errors but have great consequences, carefully check the information before posting on the Website. Do not let the permissive downfall your website.
4. Reasonable content layout (Website construction and development)
Keep in mind when presenting your paragraphs into sections to make them easier to read. Select your content to make sure those sentences are really necessary. A concise and concise text is very important.
Remember that contrast is very important. It is almost impossible to read dark text on a dark background. If the background of your website is white, and your text is bright, it is also very difficult to read.
5. Không có thông tin liên hệ hay sự tương tác với khách hàng
Nếu bạn nghĩ rằng mình là một trong những nhà tiếp thị chuyên nghiệp thì bạn cần phải lưu ý rằng: "Hãy coi website như một nhân viên bán hàng". Ngoài việc để ý đến "ngoại hình" (giao diện), "sự thân thiện" (cách bài trí, các chức năng), "lời chào hàng" (nội dung), bạn cũng cần chú ý đến cách thức liên lạc, tương tác của khách hàng khi họ truy câp website.
SKYTECH TECHNOLOGY DEVELOPMENT CO. LTD
Address: Lot 43, P3.10, Hoa Binh 4 Street, Hoa Quy Ward, Ngu Hanh Son Dist. Danang
Representative office: 320 Street 2/9, P. Hòa Cường Bắc, Q. Hải Châu, TP. Danang
Phone: 0941.300.639 – 0902.401.024.
Email: sales@skytechkey.com
Facebook: https://www.facebook.com/SkyTechKey.Web.PhanMem.Camera.BenReDep/
Instagram: https://www.instagram.com/skytechkey/
Twitter: https://twitter.com/SkyTechDaNang
See more : Web design knowledge
Contact now Skytech today for the best deals..