Samsung is about to launch a new mid-range tablet
Samsung is about to launch a new mid-range tablet
This year, Samsung has launched Galaxy Tab S5e, Galaxy Tab S6, Galaxy Tab A 10.1 (2019) and a few cheap tablet models. However, the company will launch another tablet.
A Samsung tablet model number SM-T545 has just been certified at the Wi-Fi Alliance and FCC, which indicates that the device is about to be released. Normally, when a product is certified by Wi-Fi and FCC, it will launch a few weeks later.
Information about Samsung's first 2019 mid-range tablet has been leaked.
While Google just launched the most advanced tablet, "rival" Samsung has always diversified its products.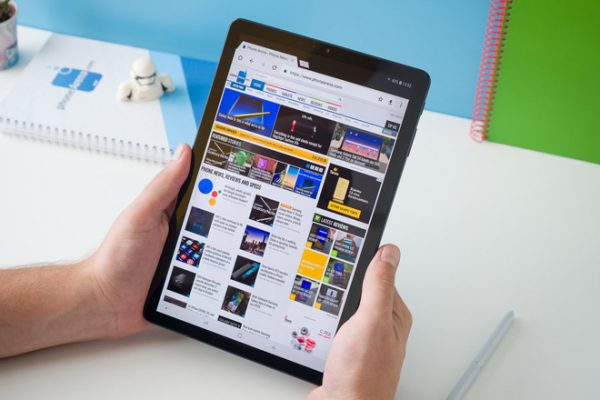 Samsung's mid-range tablet will be powered by Qualcomm Snapdragon 710 processor and 4GB RAM. Configuration is quite "delicious" in this price segment.
The tablet is likely to be pre-installed with Android 9.0 Pie platform and 64GB internal memory. Experts expect the product will be equipped with a microSD card slot to expand the memory. However, information about the screen and battery of the tablet remains a mystery.
As of June 2019, reports indicate Samsung is developing the 10-inch Galaxy Tab Active. The company also registered a brand for a tablet called "Tab Active Pro". The source said that model SM-T545 could be Galaxy Tab Active Pro.
---
See more : Tin tức
Contact now Skytech today for the best deals..