CONSTRUCTION AND INSTALLATION OF DA NANG LAN NETWORK
In order to execute the best LAN system, requires a lot of skills and experience of the unit in charge of network construction. A good network construction unit will help the enterprise's network system to ensure stability, high aesthetics and minimize incidents arising during use and minimize installation costs.
Why do you need to build a good LAN network?
Lan network construction is part of the light electric system construction process. This is one of the most popular and important systems for construction today. Therefore, it is essential to give a good solution for constructing a LAN network.
Not only that, the construction of Lan network requires high accuracy. Because, just a small mistake when installing, the whole system will be faulty or not working.
In addition, the jacks and signal jacks must be quality details to ensure stability in operation as well as longevity of the system.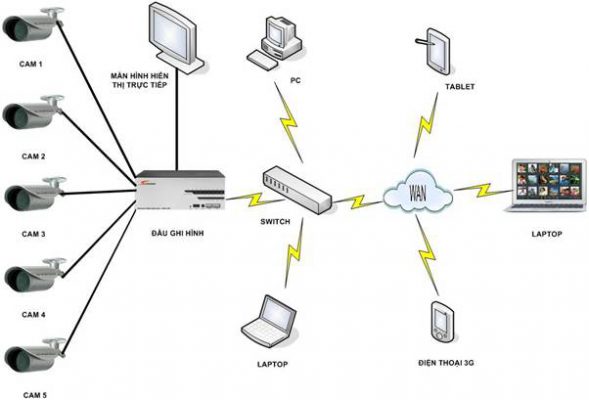 PROCEDURE FOR IMPLEMENTING THE LAN SYSTEM:
I. SYSTEM SURVEILLANCE & DESIGN
1. Survey & record customer information
– Topographic survey records customers' wishes
– Surveying ground, building structure and equipment installation location
– Construction conditions and quality of construction materials (cable, pipe, brace …). Conditions that may affect the system (electricity, environment …)
2. Detailed design
– Regarding the technical details of the type of equipment used (price list, technical features, warranty period) including: logic diagram, installation diagram ….
– Number of supplies and accessories included
– Construction time
II. INSTALL THE SYSTEM
1. Construction of network cable systems
– Deploying electrical equipment (plastic tubes, gels, wires …)
– Deploying the network cabling system according to the design scheme
– Highlight the cable and connect to the concentrator (Swich, Router, Firewall …)
– Attach the computer to the network
– Attaching peripheral devices to the network
2. Network system settings
– Divide users into VLANs (divide the system into subnets)
– Router configuration, routing protocols, load-balancing …
– Configure firewall, create DMZ for Server
– Install the operating system for the server
– Install protocols and network services
– Create user groups
– User account settings
– User authorization
– Install network application program
– Install the client machine protocol
– Create a Client machine account
– Sharing Cliet machine resources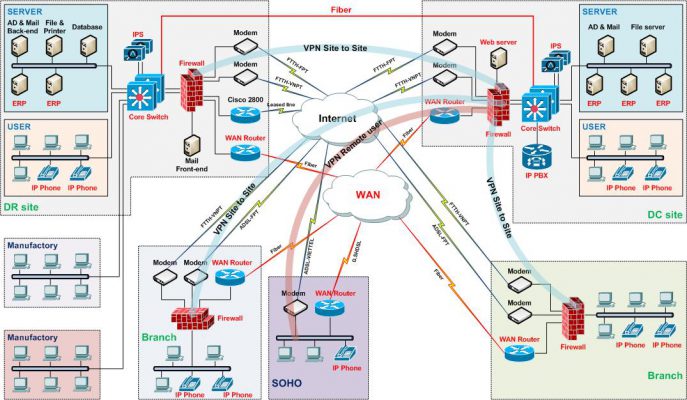 III. SYSTEM TRANSFER
1. Acceptance of the system and transfer
– Check the system's stable satellite compatibility
– Acceptance of the system of transferring equipment records (warranty card, payment bill …)
– Transfer of design and installation contracts, network diagram
2. Acceptance
– Acceptance, handover of construction equipment, guide customers to use.
– Making payment procedures.
– Network warranty and maintenance Support and customer care.
– Instructions for using and mastering the system with documents and documents are always transferred upon completion.
SKYTECH TECHNOLOGY DEVELOPMENT CO. LTD
Address: Lot 43, P3.10, Hoa Binh 4 Street, Hoa Quy Ward, Ngu Hanh Son Dist. Danang
Representative office: 320 Street 2/9, P. Hòa Cường Bắc, Q. Hải Châu, TP. Danang
Phone: 0941.300.639 – 0902.401.024.
Email: sales@skytechkey.com
Facebook: https://www.facebook.com/SkyTechKey.Web.PhanMem.Camera.BenReDep/
Instagram: https://www.instagram.com/skytechkey/
Twitter: https://twitter.com/SkyTechDaNang
See more : Tin tức
Contact now Skytech today for the best deals..