Electronic office software eOffice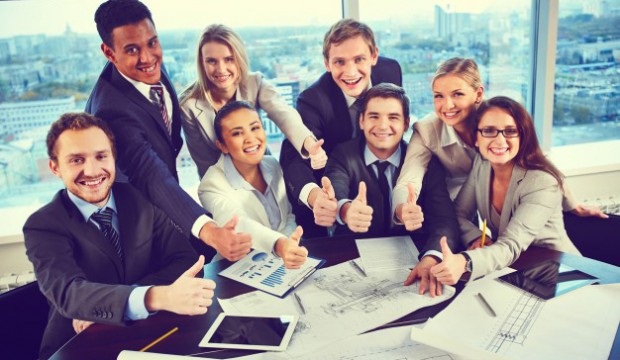 Electronic office software
Phần mềm văn phòng điện tử giúp trao đổi thông tin, điều hành, quản lý văn bản, hồ sơ công việc một cách nhanh chóng. Nhờ đó, bạn dễ dàng gửi nhận email, thông báo, hội thoại bằng hình ảnh, trưng cầu dân ý, nhắc việc, lên lịch làm, gửi nhận tin nhắn SMS, quản lý danh bạ, xử lý công văn, hồ sơ công việc.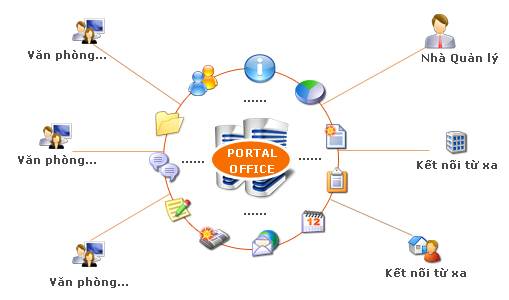 The goal of eOffice office software
1. building system
Building eOffice office software system for announcement within the office, enabling leaders to send notices to all employees and departments within the agency quickly and promptly. Proactively bring information to users, helping them not to periodically check for new information or not (Run outlook, go to the web to check for new emails …).
Help users to schedule work, automatically remind when the time of work takes place via computer or mobile phone. Also through this system, agency leaders can assign jobs to employees and receive feedback from those jobs.
Establishing an information exchange system to help officials and experts in the agency can exchange information directly with each other via audio, image, text, send documents, work reports, send news. mobile message.
Building a news review system that helps leaders censor content and form of the article before going to the internal website and making it public.
Build a management system, browse, process and publish official documents and documents, support the ability to design workflows, decentralize for each individual and unit.
Develop a feedback system that will help you get the opinions of all employees about a problem quickly.
2. Advanced
Unifying and computerizing operational activities, forms of receiving, storing, disseminating, exchanging, searching and processing information, bringing users most of the network's utilities. computers, the Internet but with the most natural approach helps to solve the work at the office, improve the quality and efficiency of the management of agency leaders, professional activities of officials and professionals officer.
Improving the level of application and use of IT tools, creating a modern, effective working style in the network environment and using eOffice electronic office software, making a positive change in the processes handling information, handling work of leaders and officials in the agency, contributing to the implementation of administrative reform.
Creating an environment for exchanging ideas, discussing and sharing information widely, quickly, fully and promptly contributes positively to the development of corporate culture. People will communicate with each other, understand, get closer, leaders can communicate eOffice office software. Get your will to the staff easier.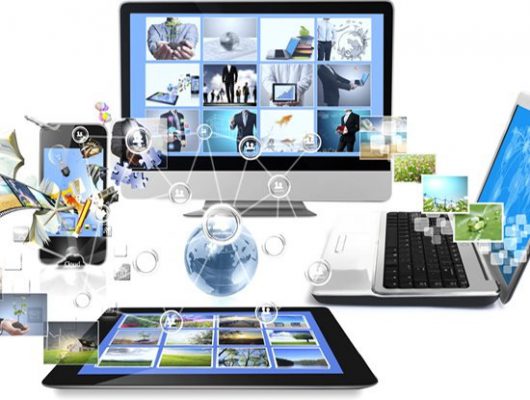 Benefits of electronic office software eOffice
Leader:
– Operate and manage remotely, anytime, anywhere
– Manage the assigned tasks in a clear and transparent manner
– Capture full information, make correct decisions
– Create a democratic work environment, openly exchange …
Expert:
– Easily manage, search and search documents related to the job being processed
– Quickly grasp the work of leaders assigned
– Timely report of work
– Easily organize personal schedules …
Document:
– Simple text distribution
– Easily manage, look up information when needed Quick search for the original
– Support printing text reports, making text books
– Communicate the leaders' notices and directives to the departments promptly and …
The main functions of eOffice office software
1. Manage, browse to the incoming text
– Support direct typing.
– Enter text through scanner, email, fax …
– Numbering of text automatically or letter numbering.
– Rotate and process documents quickly.
– Making votes to send opinions to experts and leaders.
– Automatically gather comments when they are answered.
– Update incoming word processing information.
– Automatically prompt the user for documents that need processing.
2. Manage, browse, publish documents
– Prepare draft documents, attach related documents.
– Rotate the draft text.
– Update information about draft documents, guestbook of directing opinions of superiors.
– Making votes to send opinions to experts and leaders.
– Automatic archive of modified draft text into different versions.
– Give a number to the text.
– Publishing documents via internet.
3. Work file management
– Documenting work to help classify and manage documents and papers more easily.
– Update job settlement results, then close the file, the system will automatically archive.
– Prepare and delete documents in work files.
– Decentralized management of work records
4. General notification management
– Create, delete a notification box for the whole agency, department or specific group.
– Send notices, rules, briefings … to officials through the mailbox created.
5. Managing sending and receiving emails, sharing files
– Integrated email delivery utility.
– Share files directly to avoid virus infection.
6. Decentralization system
– Design for many different user classes in the same agency.
– Depending on the user that has the rights with each different data type.
7. Information extraction
– Look up incoming documents, travel documents, work files according to many different criteria.
– Search for text by full text content (Full Text).
– Making reports summarizing statistics of incoming and outgoing documents.
– Prepare a general report on the situation of managing work files and the situation of handling jobs.
– Provide task management tools, see where the documents are handled, who is holding them, and where to go …
8. System administration
– Make a list of users and groups of users.
– List of titles of users.
– Tools for backup, troubleshooting and data recovery
SKYTECH TECHNOLOGY DEVELOPMENT CO. LTD
Address: Lot 43, P3.10, Hoa Binh 4 Street, Hoa Quy Ward, Ngu Hanh Son Dist. Danang
Representative Office: 05 Cao Thắng, P. Thanh Bình, Q. Hải Châu, TP. Danang
Phone: 0941,300,639; 0902.401.024.
Email: sales@skytechkey.com
Facebook: https://www.facebook.com/SkyTechKey/
Instagram: https://www.instagram.com/skytechkey/
Twitter: https://twitter.com/SkyTechDaNang
See more : Software design services
Contact now Skytech today for the best deals..