Guide keyword SEO to the fastest google top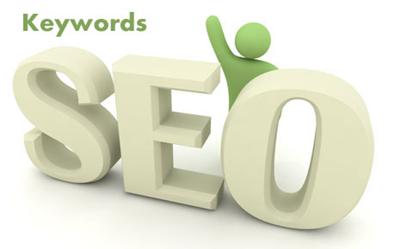 Research and choose the best keywords
Keyword analysis is one of the extremely important steps to do SEO.
Use the tools, and come up with the best keyword research ideas for each site
Analyze competitors, learn from your competitors TOP # 1 # 2 # 3.Guide keyword SEO to the fastest google top
The best ways to seo keywords on google super speed. Standardizing content, navigating links, scientific articles, optimizing onpage, speeding up website access, increasing the number of visitors to the website … are the most powerful weapons to help new websites easily to top google when SEO.
How to SEO keywords to the top google fastest
SEO (Short for Search Engine Optimization) is a method of search engine optimization, to improve the ranking of a website on the results page of the search engines.
In order to increase website visitors, you must first have a search engine friendly website to increase traffic through search keywords and to do that requires a website optimization process, usually people call that process doing SEO.
Prepare keyword SEO plan for TOP
Determining the goal of the campaign – which array? News, sales or knowledge page, traffic or sales goals and revenue?
Implementation planning – Follow the SEO Process
Orientation compass – Select the right keywords for each page
Map – Website architecture, sitemap
Directions – navigation: menu, sidebar, breadcrumb, navigation
Select a Vehicle – Airplane, Car, Train or Rocket (Method, Engineering, Tools + Work smart)
Website elements you need to ensure:
Nice, responsive interface (Reponsive) => Easy to access on devices: Desktop, Tablet, Mobile
Quality content, providing valuable information => Loved by readers, when you make readers love you, Google will love you.
Speed, speed and speed – Users and Google will not be patient enough with slow loading pages.
Basic overview of market and competitors
You can go to Google Trend to see how the market for your products or services fluctuates? Google predicts that market demand for your industry will increase or decrease in the near future. You can also use the Keyword Tool IO tool to know the history of the industry to get a better overview of the market.
If you have a Google Keyword Finder to evaluate your market, that's too good. This tool will help you understand the basic and overview of the difficulty of the keyword in your industry sector is like? Often keywords with KD (Keyword Difficulty)> = 30 are considered competitive and more difficult to do SEO.
Research and choose the best keywords
Keyword analysis is one of the extremely important steps to do SEO.
Use the tools, and come up with the best keyword research ideas for each site
Analyze competitors, learn from your competitors TOP # 1 # 2 # 3.
Conducting Onpage SEO Optimization
Optimize onpage each page to identify a target keyword
Optimize on important SEO tags
Content Optimization for the page
Build internal links contextually
Optimize article URL tags
Optimize title tags
Optimize the description tag – meta description
Optimize keyword meta tags
Optimize meta language tags
Optimize meta author tags
Optimize heading tags
SEO image optimization
Optimize GEO meta tags
Optimize download speed
Mobile reponsive
Link building from forum system
You can search for forums in your field and make link building for your website.
Building backlinks on social networking channels: Facebook, Twiter, G +, linkedin, pinterest, Youtube
Develop on relevant sources focusing on quality instead of quantity
Measurement and evaluation. Keyword SEO
Statistics Measurement and adjustment of the points are not good
Set the parameters Page view / day / month / session
Is the onsite time of session high? If less than 2 minutes need improvement
High bounce rate above 70% should find a way to optimize the website to improve the situation
Focus on an interactive user experience and use, finding content on the page easily
Measurement tools such as:
+ Google Analytics
+ Google Webmaster Tool
+ Ahref tool
SKYTECH TECHNOLOGY DEVELOPMENT CO. LTD
Address: Lot 43, P3.10, Hoa Binh 4 Street, Hoa Quy Ward, Ngu Hanh Son Dist. Danang
Representative office: 320 Street 2/9, P. Hòa Cường Bắc, Q. Hải Châu, TP. Danang
Phone: 0941.300.639 – 0902.401.024.
Email: sales@skytechkey.com
Facebook: https://www.facebook.com/SkyTechKey.Web.PhanMem.Camera.BenReDep/
Instagram: https://www.instagram.com/skytechkey/
Twitter: https://twitter.com/SkyTechDaNang
See more : SEO knowledge
Contact now Skytech today for the best deals..